YOUR CUSTOMERS WANT YOU TO DO EDI

NOW WHAT?
Thousands of suppliers use WebEDI as their EDI solution to sell to their valued customers or to comply with an EDI mandate. WebEDI offers a low-cost alternative to in-house EDI while providing the many benefits of EDI including speeding the transfer of business documents, eliminating lost paperwork, reducing administrative phone calls with customers, and minimizing chargebacks.
WE DO EDI SO YOU DON'T HAVE TO
WebEDI takes the complexity out of doing EDI by allowing you to easily function as an EDI trading partner with your customers without having to know EDI. There is no software to download, install, or support, and no data mapping to be accomplished. WebEDI does it all for you.
WEB EDI IS POWERFUL AND EASY TO USE
The WebEDI browser interface is designed to be simple and intuitive when processing incoming and outgoing transactions.

Transact with multiple trading partners from one interface.

View EDI transactions in a readable format in HTML or PDF.

Quickly turn purchase orders into invoices and ship notices.

Built-in error checking provides alerts when specific trading partner data is required.

Download order data for importing into any application and export invoice data to WebEDI.

All documents can be archived for easy access at any time.
DO EDI WITH THE LARGEST GROCERY RETAILERS & WHOLESALERS
Walmart
Kroger
Costco
Albertsons
CVS
Target
Loblaw Companies
Walgreens
Publix
C&S Grocers
Ahold
H. E. Butt Grocery
SUPERVALU
Delhaize America
Meijer
Sobeys
Wakefern
Whole Foods Global
Dollar General
7-Eleven
Trader Joe's
Aldi
Southeastern Grocers
Dollar Tree
Giant Eagle
BJ's Wholesale Club
Hy-Vee
Metro
Associated Wholesale Grocers
Rite-Aid
SpartanNash
United Natural Foods (UNFI)
Wegmans Food Markets
WinCo
Demoulas Market Basket
Save Mart
Stater Brothers
Unified Grocers
Overwaitea Food Group
Smart & Final
Ingles Markets
Price Chopper
Raley's
Weis Markets
Schnuck's
K-VA-T Food Stores
Bozzuto's
Amazon.com
Associated Food Stores
Brookshire's Grocery
Central Grocers
Affiliated Foods
99 Cents Only Stores
Bashas'
Piggly Wiggly
Brookshire Brothers
We have been using Edict Systems as our EDI solution for over 20 years now. WebEDI is very inexpensive, but has all the advanced technical capabilities that we need. Their staff is able to quickly answer our questions, walk us through new EDI customer testing procedures, and customize as needed. We strongly recommend Edict Systems.
Doug Renfro
President, Renfro Foods, Inc.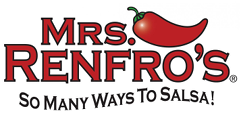 Family-owned Renfro Foods sells its Mrs. Renfro's brand of more than 30 salsas, sauces, and relishes, in all 50 states through local and national grocery chains using WebEDI.
1Your customer sends an EDI Purchase Order (PO) the way they do with all of their EDI suppliers.
2You receive an email alerting you a PO has arrived. Then you log into WebEDI using a web browser.
3You process your new PO for viewing and printing in a readable format. WebEDI then sends an EDI acknowledgment back to your customer confirming you received the PO.
4When goods are ready to ship and invoice, you select a PO and an invoice screen appears already populated with billing information from the PO.
5Your invoices are converted to EDI and delivered to your customer. You can also send PO acknowledgments and ship notices and print packing labels.
SOME KIND WORDS FROM OUR THOUSANDS OF GROCERY WEB EDI USERS
"I found that working with WebEDI with my account has been a very pleasant experience. This turned out to be a very good time saver."
"WebEDI enhanced customer service has provided ease in pulling orders by verifying with online acknowledgements and emails the efficiency in monitoring completeness to our daily process. The order information is formatted in a way that is easy to read and understand."
"Edict Systems has been our EDI service provider for 18 years and consistently delivers outstanding support as our business and customer EDI needs continue to grow. We are now automating our EDI orders/invoicing directly from EDI to our ERP system. Edict has not just been a provider, but rather a true partner."
"

WebEDI

provides the perfect interface to work with the nations largest grocery chains. Without WebEDI, we would have had to invest in technology as opposed to improving operations. By accepting electronic orders, it gives our small business the credibility to service any retailer."
"In all the years I have been doing EDI, WebEDI is the most user friendly program I have seen. I enjoy using it daily."
"WebEDI is really easy to use. It makes receiving and invoicing purchase orders fast and simple for both the vendors and the buyers. I wish all of my buyers would use it."
"WebEDI will allow our business to streamline our PO and invoice processing, while also providing the retailer timely information on the status or their order."
WEB EDI FEATURES AND BENEFITS
Subscription-based tiered pricing so you only pay for what you use and can cancel at any time. 

Learn More >

Many of the world's largest buyers in several industries are already supported, so getting connected is quick and easy. 

Learn More >

Cloud-based with simple and intuitive interface for easy access and document viewing.
Receive EDI purchase orders, send EDI order acknowledgments, ship notices, invoices, and print shipping labels.

Email alerts when new documents are received or require attention.

Quick PO to invoice feature reduces data entry and allows you to send invoices quickly and easily.
EDI IS EASY AND LESS EXPENSIVE WHEN WE DO IT FOR YOU


HERE'S HOW YOU GET STARTED